Healing Power of a Good Night's Rest
The absence of rest for your central nervous system can lead to mood swings and long-term mental health issues. Your gut will not be able to break down your meals, absorb vital nutrients, and excrete the rest effectively.
Rhea Humann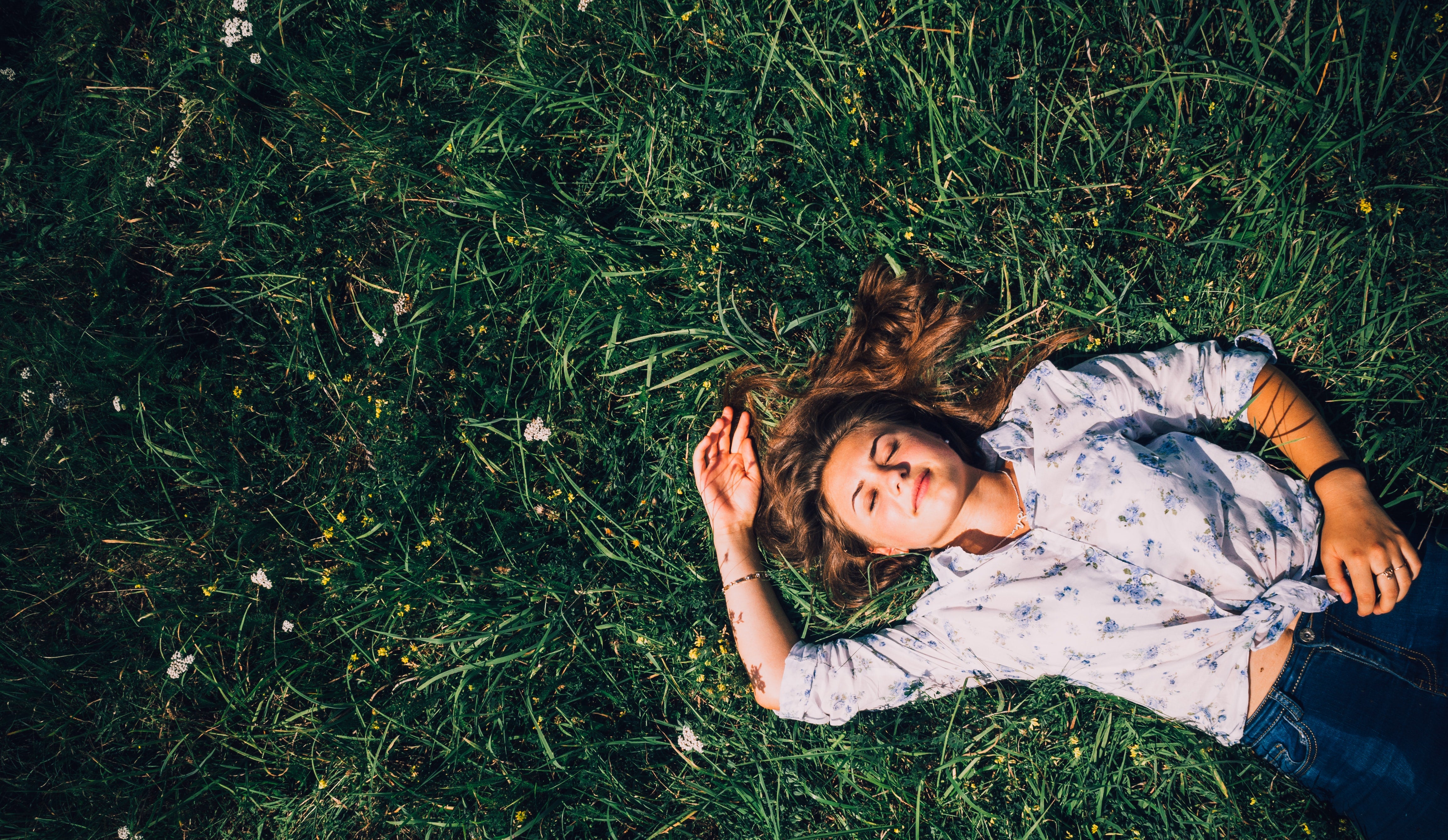 Articles
Couldn't Find what your looking for ?
Why Sleep Is Important
The truth is that we, as humans, are consumers. We work ourselves into fight or flight and then blow off steam by consuming food, media, interpersonal relationships as a coping mechanism for how tired we are. Then we wonder why we're so exhausted all the time. 
The harsher truth is that that exhaustion makes us sick. 
Solid bedtime routines and sleep patterns are necessary for all functions of life. 
Those resting hours give the body an opportunity to repair the damage of the day– from processing tough emotions to digesting your food to literally growing new cells.
When you don't get enough sleep, or good enough sleep for that matter, your body's most basic needs aren't met. Your hippocampus can't turn short term details into long term memories. Your central nervous system doesn't have the chance to unwind– which gives us mood swings and long term mental health issues. Your gut can't break your meals down, absorb the nutrients, and properly pass the rest. 
So what's one to do?
The Art and Science of a Solid Night's Sleep
If our bodies depend on down time to keep us healthy, we have to give it a fighting chance. The hypothalamus' response to stimuli is the first thing that we need to address. Its biggest trigger is simple—light. Light's influence on the circadian rhythms (internal clock) of the body is an evolutionary feat. Before 9-to-5 jobs, television, and night lives were a thing, humans lived by the influence of the earth. We simply woke when the sun did and slept when the moon came out to play. 
But now that we have heated homes and lightbulbs, our bodies get understandably confused about when we're supposed to be up and at 'em or cozying up in bed.
So how do we get ourselves back on beat with our circadian rhythms? We first have to understand the stages of sleep.
What are the stages of sleep?
Sleep can be split into two major sections that have smaller sections wedged in between. 
Contrary to popular belief, sleep isn't a finish line to cross. It's more of a cycle where you oscillate between the two stages until your body gets what it needs.
The first stage is called Non-REM sleep.
During this time, you're winding down. Your eyes and muscles relax for about 10 minutes before you ease your way into "light sleep." This is when your heart rate slows down and your brain calms. Finally, you hit deep sleep where your body begins to regenerate.
The second stage is called REM sleep.
This is where all the dreams happen. Your brain wakes up slightly to help you process memory and emotion. You cycle between the two many times throughout the night and each "lap" helps you heal more deeply. Ensuring that we are providing a consistent sleep environment is imperative. Though there are many fads and trends surrounding sleep, there are a couple science-based, tried and true first steps you can take.
#1 craft a routine
The earth works in patterns and we do too. So if you can integrate small cues for your body to know that it's time to wind down, everything else will follow suit. 
Turning off screens is a surefire way to sync back up with your circadian rhythm. The blue light in laptop, phones, and tvs keeps your eyes activated which throws off your hypothalamus' response to dark. That's why you always sleep better when you've read a book vs when you've been hanging out on instagram.
The addition of white noise provides consistent frequencies for your ears to focus on so that you're not sprung out of your sleep cycle by disruptive noises. 
Meditation may be all the rage right now, but there are studies that have proven that 15-20 minutes of mindful meditation will decrease stress hormones in your system. The absence of that cortisol allows the sleep system to focus on creating melatonin.
#2 Introducing supplements
Melatonin has been a buzzword in the wellness community for a while– and for good reason. 
It's a hormone that your brain naturally produces. Lab-made melatonin is a nice thing to have on hand as you get your bedtime routine together, but an overuse (or long-term use) will convince your body that you no longer have to make it yourself. The excess melatonin will leave you with jet lag like feelings: groggy, achy, upset stomach. But have no fear! There are herbal allies that we can depend on that work with your body's natural balance, rather than introducing new hormones willy-nilly. 
Like everything in holistic healing, we should be looking to balance our systems by providing support while it finds homeostasis again. 
Herbal Allies for Sleep
Here at Crystal Star, we're committed to bringing that support with earth medicine that is backed by years of research. Our Night Cap remedy is thoughtfully formulated. But don't take my word for it. Let's look at each herb individually.
Skullcap
Skullcap is an herb from the mint family. There's this age old herbalist saying "mints for the mind" that helps us remember that this huge family of plants has an affinity for the brain. Where all of his cousins are helpful, skullcap is the best for sleep because it addresses the type of exhaustion that lives in the tissues of the body. It relaxes tension but helps in the repair of the cells in your central nervous system.
Valerian
This powerful herb is probably the most popular of sleep remedies. It's famous for its ability to help with insomnia because it addresses the whole person. It is a muscle relaxant that helps release trapped cortisol that lives in those awful knots in your shoulders. It soothes your mind so that you can take your thoughts away from the anxieties of the day. On top of that, it is a sedative that specifically helps you get to bed and stay there. 
Passionflower
Passionflower helps you modulate between non-REM and REM sleep by bringing down your blood pressure. It's also an herbal anti-depression remedy that has the innate ability to quell irritability that keeps your mind in fight-or-flight.
California Poppy
This herb's appearance in the Wizard of Oz as the field that Dorothy and the gang fall asleep in is 100% based in folk medicine. California Poppy has been used for centuries as an herb for calming even the most keyed up nervous systems. It's immediate action on the hypothalamus kick starts your sleep cycle without knocking you out or leaving you drowsy in the morning.  
Armed with the knowledge of how your sleep system works and the gentle suggestions of building a routine and getting the support you need, you can give your body the foundation of healing it needs to feel well. 
Products You Might Love
STAY INFORMED WITH OUR BLOG!
We cover a wide range of topics around natural health and wellness -you don't want to miss out!
SHOP NATURAL SUPPLEMENTS ONLINE
Feel confident every time you purchase a Crystal Star natural supplement. Because we know you'll love our products, we offer a 100% money back guarantee, so you can enjoy all the benefits our essential formulas have to offer, without the worry.
SHOP SUPPLEMENTS