HEALTHY DETOX RECIPES
In this article, we'll give you an ancient chinese deep detox stew recipe.
Sarah Abernathy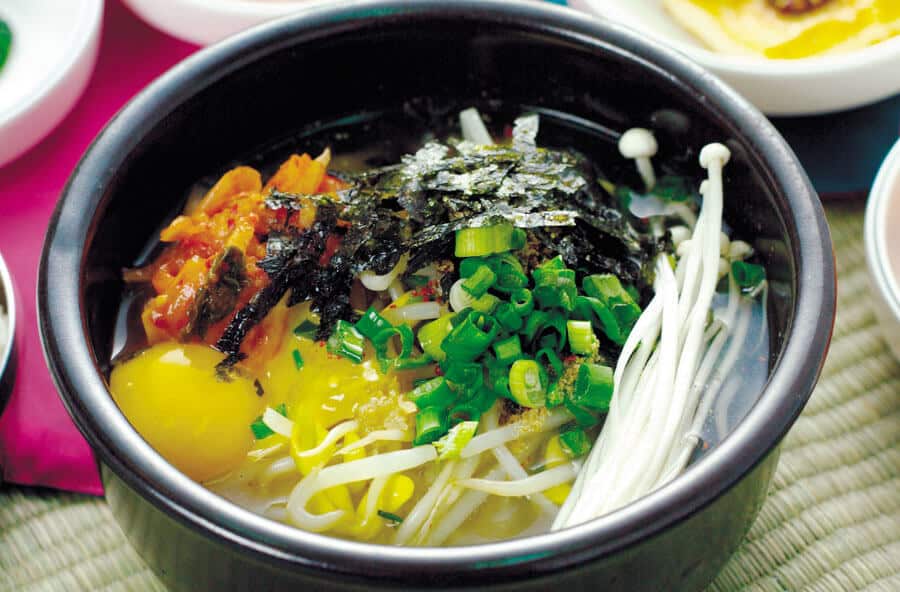 Articles
Couldn't Find what your looking for ?
CHINESE MEDICINE DEEP DETOX STEW
40 MINUTES PREP TIME  |  MAKES 4 BOWLS
A traditional stew to enhance immunity and support heart health.
Makes: 4 bowls
15 shiitake mushrooms 1 oz. black fungus 3 cloves garlic 4 tbsp. sesame seeds 2 tbsp. sesame oil 2 burdock roots, chopped 2 oz. dry hijiki seaweed 1 bunch bok choy, chopped 1 small can lycii berries 6 tbsp. white miso 2 leeks
Soak the shiitake and black fungus in a bowl of cool water, just enough to cover, for 20 minutes or until soft. Then slice thinly, saving the soaking water. In a soup pot, sauté the garlic, leeks and sesame seeds in the sesame oil for 5 minutes. Add the burdock and hijiki and sauté for 5 minutes more. Add mushrooms, fungus, soaking water, another 6 cups water and bring up to a simmer. Then add the bok choy, lycii berries, and white miso. Let simmer for several minutes to allow the flavors to blend.
COLD DEFENSE CLEANSER
20 MINUTES PREP TIME | MAKES 2 DRINKS
Make this broth the minute you feel a cold coming on. Drink in small sips.
Makes: 2 drinks
In a saucepan, gently simmer: 1 and one half cups water 1 tbsp. honey 1 tsp. garlic powder One half tsp. cayenne 1 tsp. ground ginger 1 tbsp. lemon juice.
Remove from heat, and add 3 tbsp. brandy.
Products You Might Love
STAY INFORMED WITH OUR BLOG!
We cover a wide range of topics around natural health and wellness -you don't want to miss out!
SHOP NATURAL SUPPLEMENTS ONLINE
Feel confident every time you purchase a Crystal Star natural supplement. Because we know you'll love our products, we offer a 100% money back guarantee, so you can enjoy all the benefits our essential formulas have to offer, without the worry.
SHOP SUPPLEMENTS