Breathe Easy
Regular price
$27.35
Sale price
$22.70
Unit price
per
Support Seasonal Allergies And Respiratory Health
Support seasonal allergies and respiratory health with Echinacea, Elderberry,Green Tea and Muellin*
Breathe Easy capsules are a gentle, effective way to support respiratory health.*
This blend of 17 whole herbs is specially formulated to support normal mucous production and elimination, plus the normal histamine response to allergens and irritants.*
With Echinacea and Elderberry to help support and flush and the immune system.*
With Green Tea and Muellin to help normalize the histamine response and help support a clear nose and lungs.*
Can be used occasionally for symptom relief or regularly (as directed) as an all-natural approach to help with seasonal allergies.*
ACTIVE INGREDIENTS
See All
ECHINACEA ANGUSTIFOLIA ROOT
ELDERBERRY
GREEN TEA LEAF
MULLEIN LEAF
ALL INGREDIENTS
Green Tea Leaf, Marshmallow Root, Echinacea Angustifolia Root, Goldenseal Root, White Pines Bark, Elderberry, Bee Pollen, Sea Buckthorn Berry, Acerola Cherry, Burdock Root, Licorice Root, Thyme Leaf, Parsley Root, Fenugreek Seed, Mullein Leaf, Elecampane Root, Lobelia Leaf, Cayenne Fruit
Suggested Use
Take 2 capsules daily, before meals, as needed.
Warnings
Contains Bee Pollen. Do not use if you are allergic to bees. May cause allergic reactions in individuals with certain pollen allergies. Do not use if tamper proof seal is damaged or missing. Do not use if pregnant or nursing. Consult a health care professional prior to use if you have any pre-existing medical conditions or are taking any prescription medications. Keep out of reach of children.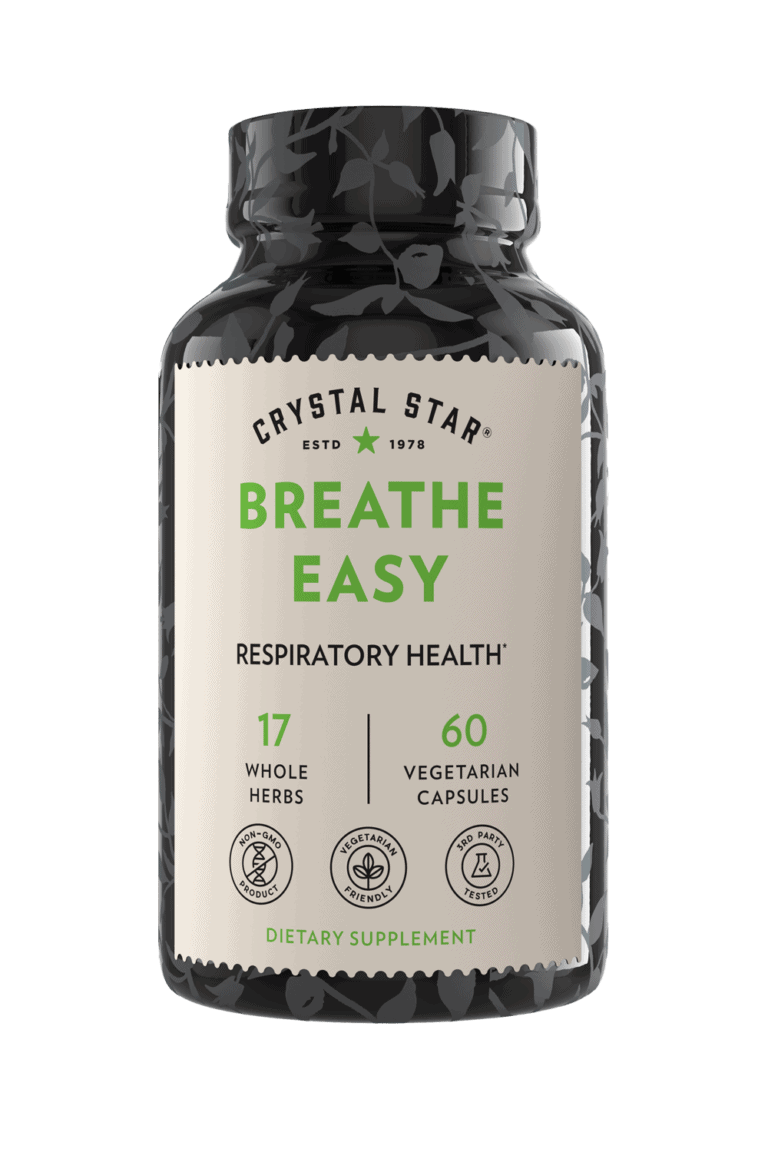 ECHINACEA ANGUSTIFOLIA ROOT
Has antimicrobial properties to help
support the lymph system and immune system*
ELDERBERRY
High in antioxidants and nutrients, with
properties to help strengthen immune response.*
GREEN TEA LEAF
Helps normalize natural
histamine response.*
MULLEIN LEAF
Support lung health and helps
loosen and clear mucous.*
Product FAQs
Do I need to take this with food?
Before Meals typically means an hour prior to eating but a half hour would suffice. The intention is to allow the body time to absorb the herbs efficiently. The suggested dosage is 2 capsules daily before meals as needed so you can take 2 capsules three times daily. You'll find what works best for you.