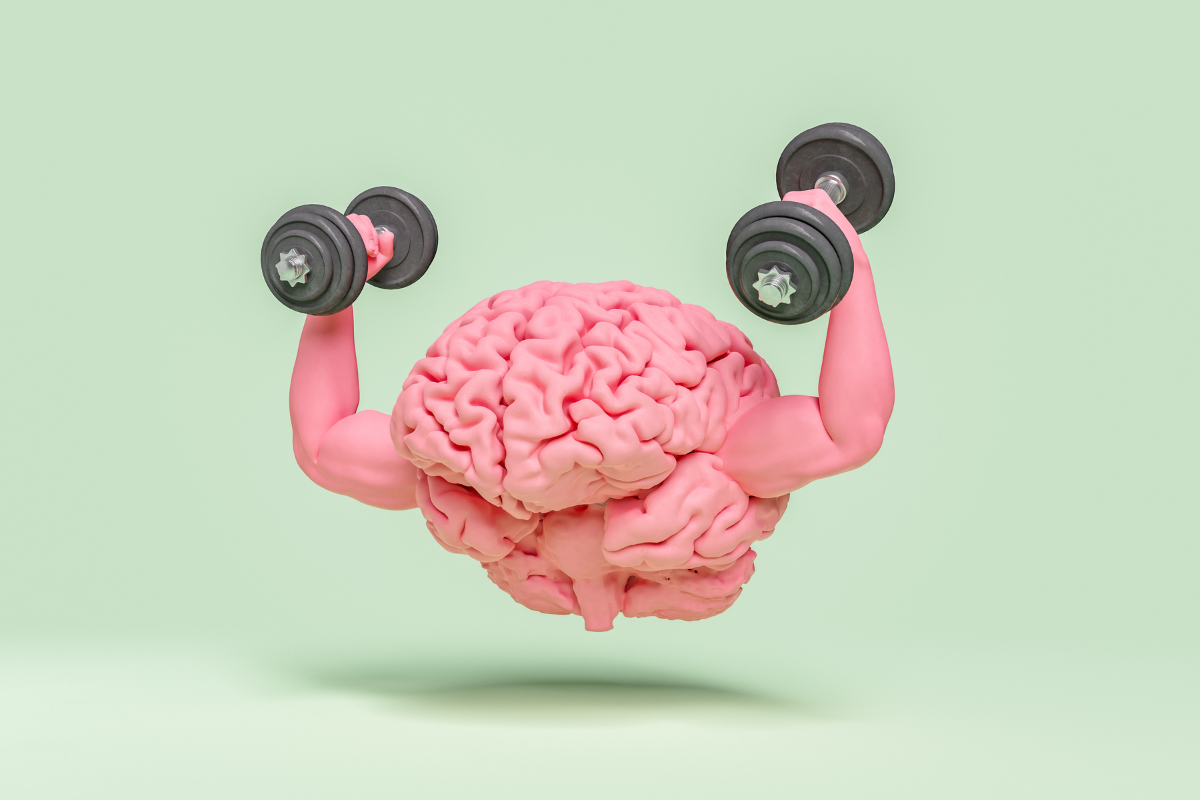 2 Herbal Allies for the Aging Brain
As we age, our entire body undergoes changes down to the molecular level. So it should not be surprising that our brain chemistry, hormonal balances, and memory also shift. I know it is easy to say things like "I'm just getting old" in jest, but the truth is that we can tweak our healthcare routines to fortify our bodies and minds so we can live our best lives.
Understanding the science of how brains age can help us to better prepare for the changes that come with aging.
One of the most impactful changes to the brain is the loss and damage of neurons. Neurons make up the matter of the brain itself, but are also responsible for long and short term memory and longevity of attention. This decrease in production in neurons is due to the body's slowing cell growth, but can also be attributed to the toxins we have consumed over decades of living our lives. So, we need to do everything we can to protect that which already exists and help our brains remain pliable.
Inflammation is another serious contributor to cognitive decline. Although inflammation is an absolutely natural (and crucial) part of the body's immune response, chronic inflammation can lead to serious health issues. Chronic inflammation stops the body from being able to produce those important neurons and has been proven to increase risk of dementia, Alzheimer's, and depression.
Other than regular exercise, eating a round diet, being around family, and working with your healthcare team closely— there are 2 safe holistic healing additions you can easily incorporate to give your brain that extra boost. 
The first one is turmeric!
You may know this spice if you are a fan of Indian cuisine, but did you know that it has been hailed as the ultimate healing herb for thousands of years? Ayurvedic practitioners have used turmeric for an array of ailments that range from immune health, to hair and skin issues, to the feminine cycle— and that is all because of its incredible anti-inflammatory abilities. 
Recently, those ancient herbalists have been backed by modern research! In testing, turmeric has shown incredible neurological benefits-- which is great for everyone! but is especially promising for aging brains. 
Here are the 2 main ways that seniors may find turmeric helpful for their brain health:
Anti-inflammatory:  Turmeric's active compound is called curcumin. This powerful substance is one of the most powerful anti-inflammatory agents in the world. As previously mentioned, inflammation is one of the worst things for your brain. So having a healthy anti-inflammatory on board will decrease that risk of cognitive decline and more serious neurological disease.

Antioxidant rich: Turmeric has potent antioxidant properties. That means that it is able to help your body resist oxidative stress on a cellular level. Oxidative stress is what happens when you take in every-day toxins and they harm the tissues in your body, including your brain tissue. By integrating antioxidants into your routine, you stop the free radicals in those toxins from causing chain reactions of damage so that the body can repair and thrive. 
The next herb on our list is lesser known: gotu kola.
Gotu kola is a plant that is commonly used in Traditional Chinese Medicine. It's known as an alternative herb, meaning that it brings balance to the whole body— but it has been shown to be extra helpful for brain health. 
Here are the healing properties Gotu Kola has to offer seniors:
Boosted blood flow: Gotu kola has also been shown to improve blood flow to the brain (as well as the rest of the body.) This is absolutely key because reduced blood flow is intricately tied to the neurons, synapses, and hormonal/neurotransmitter regulation that are the hinge pin of thinking, feeling, and moving with confidence.

Reduced anxiety and stress: Gotu kola has used as an herbal remedy for the spectrum of ways that humans deal with stress for millennia. It balances your fight or flight hormones through your hypothalamus adrenal axis. That hormonal stabilization helps your brain and body heal because it is no longer operating like it is being attacked. When those stress hormones kindle, the body can focus on keeping your thought straight, your heart pumping, and connections to others strong. 
All in all, the message of the matter is that we can trust in the plants when our bodies are going through the journey of aging. As always keep in mind that you should contact your health care team before adding herbal remedies into your routine.
You can find these two incredible herbs in our shop under: Turmeric Complex, Ocean Minerals, Relax, and Night Caps